Competition – HILTI IoT Prototype International Competition
HILTI a company that began as a company that produced equipment and components on contract for the German industry during World War II and now HILTI's HQ is at Liechtenstein. HILTI specialized in developing products for the construction, building maintenance, and mining industries, mainly to the professional end-user. It concentrates mainly on anchoring systems, hammer drills, firestops, and installation systems, but manufactures and markets an array of tools (including cordless electric drills, heavy angle drills, laser levels, power saws, and fasteners).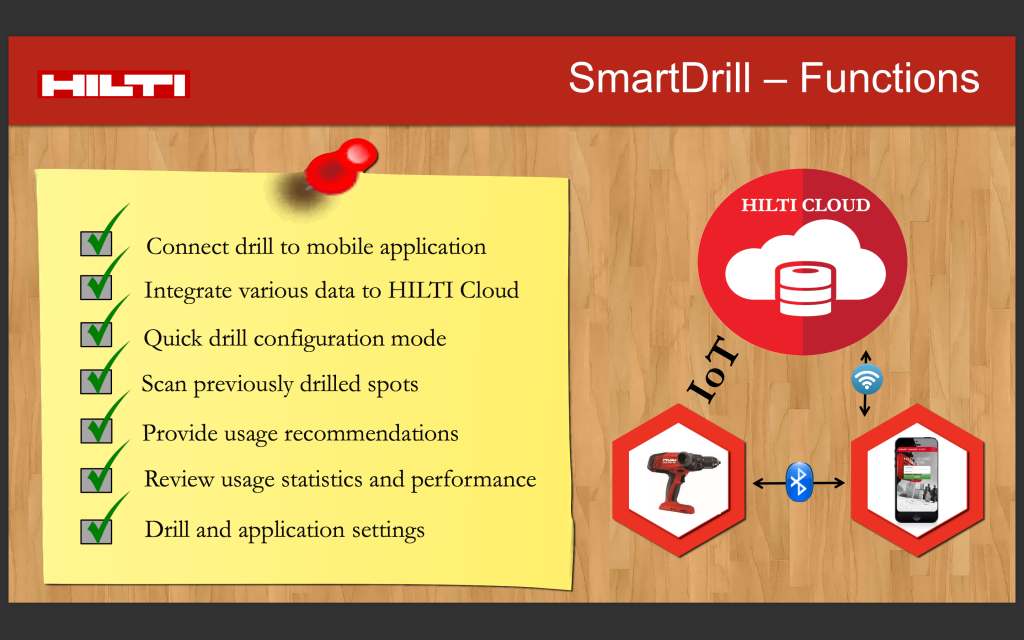 HILTI opened an international competition dedicated to help elevate HILTI's digital experience to a new level. My previous university HELP University registered for this competition, and I stand a chance to team-up with students and professors in my university to participate in this competition, and later representing Malaysia for this international competition.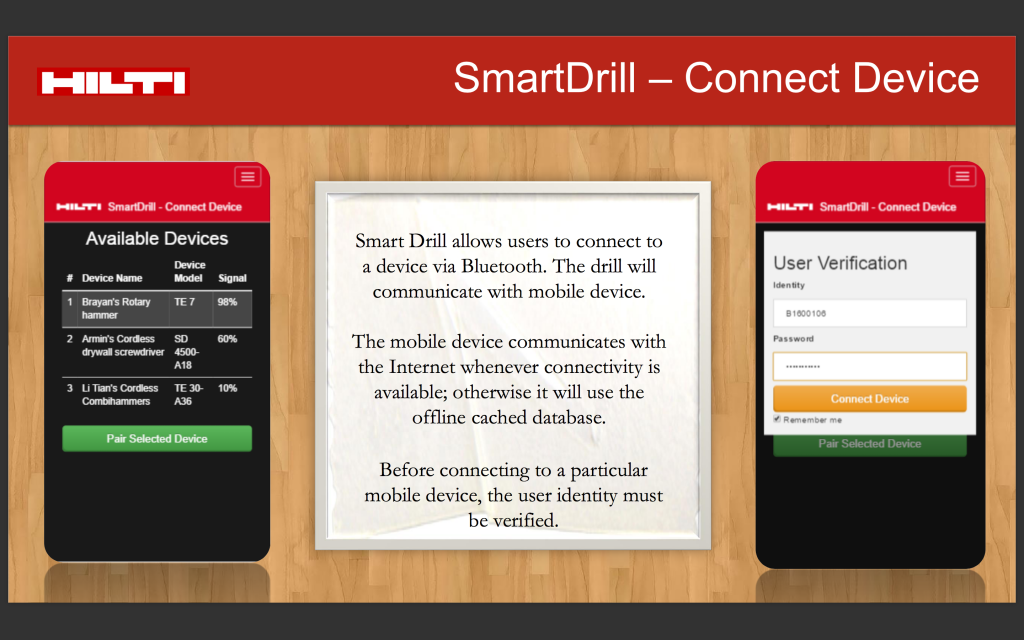 This competition aim to help elevate HILTI's digital experience to a new level, we are asked develop a prototype regarding to the latest technology IoT. We decided to create a prototype that can be demonstrate as a mobile application that can connect to drill and check status of the drill as well as give command and setting.
We also develop this prototype in a sense that there's a cloud server, which act as a centralised server that do communication and database for record and entry storage.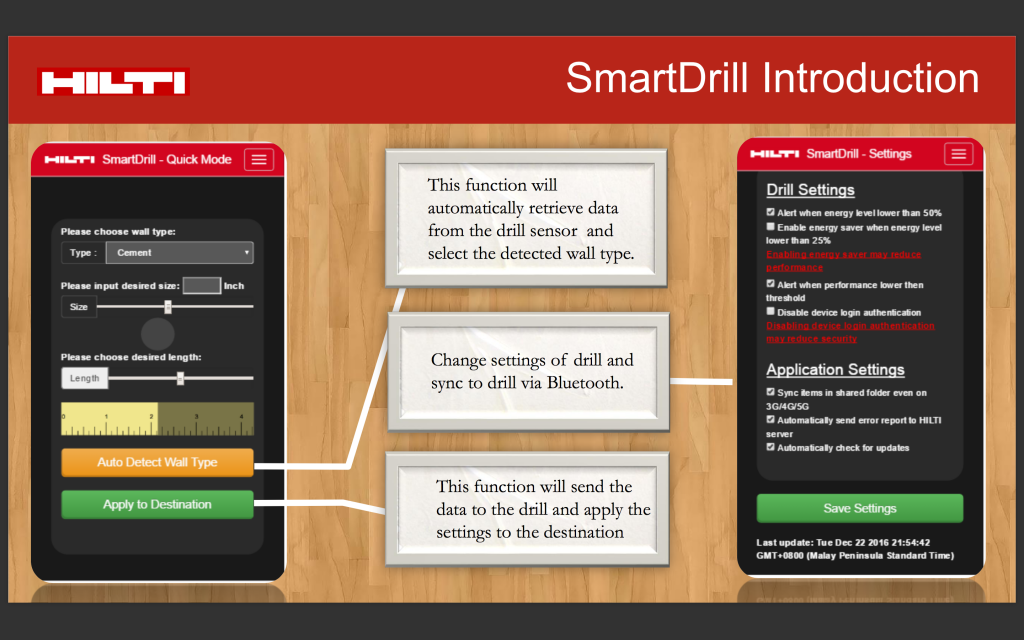 Everything starts with pairing the drill with bluetooth connection and login to the cloud server, after credentials are validated user can control the drill using the mobile application and this could reduce the error made by manual, and it makes user more easier to diagnose the problem as well as communicate with others, it also provide the ease of duplicating previous project work to current project. Step by step guide and shows the current status of the drill can be easy with the help of this application.
My team and I registered as TEAM(38) – LogiTrust, and was able to get into semi-final in this international competition.